A subsidiary of Taketmobo Corp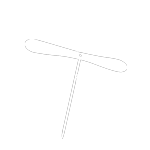 Brand Communication & Experiential Retail Design Specialist
Solving wicked problems with User-centric Design.
Brand Design
Experiential Retail Design
Flagship Concept & Design
Digital POS Experience Design
Functional Objects & Product Design
Art Direction
Corporate Creative Leadership & Design Management Coaching
Design Incubation Program​
Build Emotional Connection
Branding is perception-channeling.
We help companies craft meaningful brand communications through retail and spatial experience. Building strong relevancy and emotional connection with the target audience that creates brand value and deliver business results.
into brand messaging and empathetic user-analysis
identify the "wicked problems" and design opportunities.
©2023 Taketombo Corp. All imagery, video and text are copyrighted, unauthorized use prohibited. All rights reserved.