2020 is marked, not by the Olympic, but by the pandemic.
Rather than celebrating, we reflect on our behaviour and lifestyles.
​
While Taketombo continues crafting responsible and insightful journeys, we are also looking into sustainable consumption.
What can we re-learn about Product that Lasts?
We have launched GOENNE
Water mills have been supporting the livelihood of Yame residents for hundreds of years. Baba Watermill is the last remaining active watermill producing cedar leave powder in the region. Takeshi and Chieko Baba are guarding a family business, maintaining a historic asset and retaining the traditional way of production.
​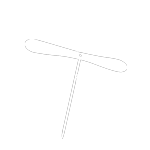 We named our program after a traditional propeller toy hand-made in wood or bamboo, dated as far back to Nara or Heian period (8th century).
​
Our goal is to empower traditional crafts and let them take flight in the 21st century.
伝統工芸を発展させていくための新しい枠組みを提供し、
それを羽ばたかせていきたい「タケトンボ」には、そんな思いが込められています。
Taketombo works to bring more attention and resources to rural regions of Japan. Whether you are making a pit-stop in our town or joining week(s)-long residency, your participation will bring new energy to aging historic craft towns outside of metropolitan vicinity.
​
Ready for more beyond Toyko, Osaka and Kyoto?
We look forward to help you build the most creative and remarkable experience in Japan.
What impact will your participation bring?
Rhode Island School of Design (

RISD)
Japan travel design studio
"RETHINKING OLD HOKURIKU BANK BUILDING" (1924)
​
​
南砺市 旧中越銀行

(元北銀)

井波支店ビル保存の文教交流計画
旧北陸銀行ビルを再イメージする