"RETHINKING OLD HOKURIKU BANK BUILDING" (1924)
南砺市 旧中越銀行

(元北銀)

井波支店ビル保存の文教交流計画
#adaptiveresue #アダプティブユース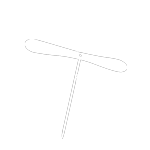 We named our program after a traditional propeller toy hand-made in wood or bamboo, dated as far back to Nara or Heian period (8th century).
​
Our goal is to empower traditional crafts and let them take flight in the 21st century.
伝統工芸を発展させていくための新しい枠組みを提供し、
それを羽ばたかせていきたい
「タケトンボ」には、
そんな思いが込められています。
Whether you are making a pit-stop in our town or joining week(s)-long residency, your participation will bring new energy and revitalize aging historic craft towns outside of metropolitan vicinity.
​
Ready for more beyond Toyko, Osaka and Kyoto?
We look forward to your staying with us for the most creative and remarkable experience in Japan.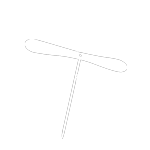 TAKETOMBOは、日本に拠点を置く「クラフト インキュベーション」レジデンスプログラムです。
日本の伝統工芸の真髄に触れる機会ー地元で直にその歴史を理解しながら体験できる機会ーを提供します。 ​
週末の息抜きもよし、のんびりと長期滞在もよし。参加する事自体が、この都会から離れた裏寂れた
歴史ある工芸の町興しに貢献することになります。
​
そろそろ東京、大阪、京都から外に目を向けてみませんか?
他では味わえないユニークな体験を日本滞在中に是非。皆さまのお越しを心よりお待ちしています。
Subscribe tor receive our quarterly updates on new experience.