TAKETOMBO is a "Craft Incubation" travel program based in Japan.
We instigate social innovation activation and
provide access to authentic Japanese craft experience from its origin or historic source.
A NEW SOCIAL INITIATIVE​ - SPRING 2020
RISD Japan travel design studio
"RETHINKING OLD HOKURIKU BANK BUILDING" (1924)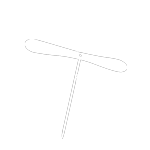 We named our program after a traditional propeller toy hand-made in wood or bamboo, dated as far back to Nara or Heian period (8th century).
​
Our goal is to empower traditional crafts and let them take flight in the 21st century.
伝統工芸を発展させていくための新しい枠組みを提供し、
それを羽ばたかせていきたい
「タケトンボ」には、
そんな思いが込められています。
Whether you are making a pit-stop in our town or joining week(s)-long residency, your participation will bring new energy and revitalize aging historic craft towns outside of metropolitan vicinity.
​
Ready for more beyond Toyko, Osaka and Kyoto?
We look forward to your staying with us for the most creative and remarkable experience in Japan.